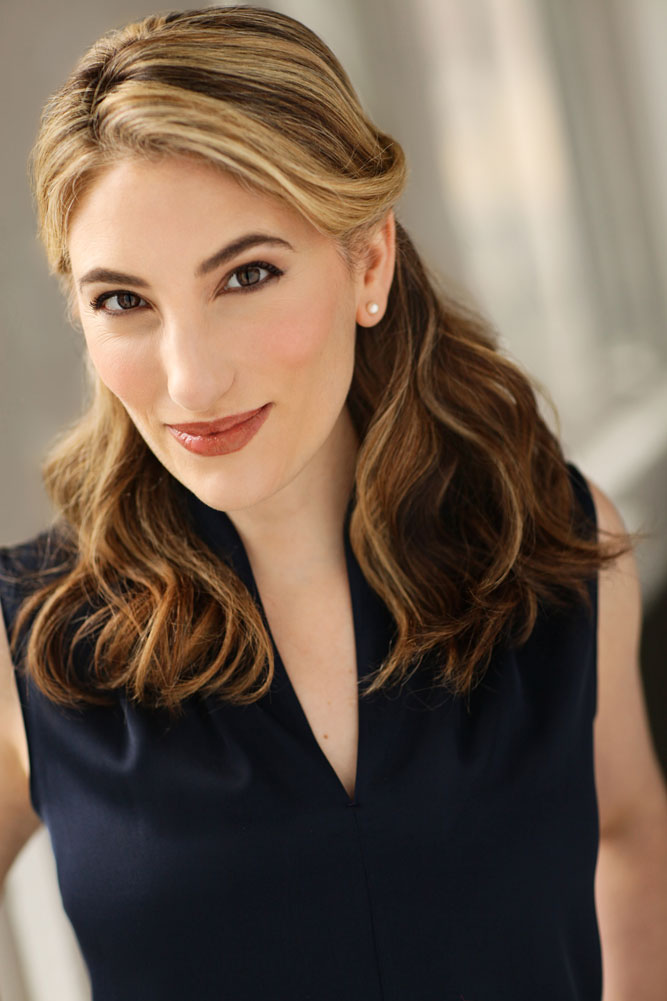 Deborah Grausman is an actor, singer, voiceover artist, and producer. Currently, she can be heard as the voice of Smartie, Elmo's new friend on Sesame Street, airing on HBO and PBS. In addition to her voiceover work, she has delighted audiences across the U.S. and Canada as Chava in the North American Tour of Fiddler on the Roof, starring the film's star, Topol, and later, Harvey Fierstein and Theodore Bikel. While on tour, she produced Fiddlin' Around, a benefit for Broadway Cares/Equity Fights AIDS with host, Harvey Fierstein.
Other producing and fundraising efforts include the critically-acclaimed Broadway in the Berkshires (with hosts Dick Cavett, John Douglas Thompson, and Chip Zien) benefitting Shakespeare & Company and Broadway in Charlottesville benefitting Charlottesville Opera.
Deborah's voice has been heard on national campaigns for Subway "Eat Fresh," Liberty Mutual, and on promos for Food Network. Recently, she recorded the audiobook What the Night Sings (Penguin Random House), and she is currently in development for the new series, Two Sopranos and a Chef. She spends her free time serving on the boards of two nonprofit organizations, the Edna Y. Schwartz Scholarship Fund and Careers through Culinary Arts Program (C-CAP). Deborah is a graduate of Duke University and a member of AEA and SAG-AFTRA. Follow her on all things social… Instagram: @debgraus, Twitter: @dgraus.