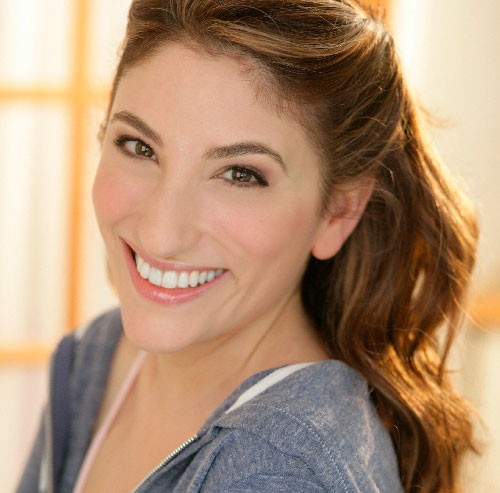 Deborah Grausman was born and raised in New York City where she gained an appreciation for the arts at an early age. She attended The Spence School (K-12) and continued her education at Duke University in Durham, NC where she received a BA in Music. While at Duke, she had the pleasure of studying abroad for two semesters, the first in Vienna, Austria where she toured with the Duke Wind Symphony as a vocal soloist, and the second in Florence, Italy where she pursued her other passion, ceramics.
Deborah's favorite roles include Chava in the National Tour of Fiddler on the Roof, starring Chiam Topol, Harvey Fierstein and Theodore Bikel, Wendy in Peter Pan, which garnered her a Philadelphia Theater Critic Award nomination for Best Lead Actress in a Musical, Seama in the Off-Broadway production of A Stoop on Orchard Street, and Sharon Graham, the Second Soprano, in Master Class. In addition to traditional musicals, plays and operas, Deborah loves working on new shows.  She has performed in many readings and has lent her voice to several demo recordings of new musicals.
She loves being a part of the creative process and being involved in the beginning stages of new works which prompted her to start Berkshire Musical Theater Workshop (BMTW). BMTW helps new musicals make the leap from page to stage by providing the writers with a creative, supportive, and serene environment in which to collaborate with actors and directors to breathe life into their work. The week-long workshop culminates in a staged reading with an opportunity for audience feedback so that the writers can further develop their show.
In addition to acting, singing, producing and voice over work, Deborah enjoys spending time in her ceramics studio in the Berkshires, whenever possible. She has won several awards for her work which has been sold at Hoadley Gallery in Lenox, Massachusetts.
Deborah is involved in many non-profit organizations and donates her time whenever possible. She is head of the Junior Committee of the national non-profit organization, Careers Through Culinary Arts Program (C-CAP), founded in 1990 by her father, Richard Grausman, and she  is also on the scholarship board for the arts camp, Belvoir Terrace. This year, she helped produce a benefit performance, An Evening with Alan Menken, at Merkin Hall, at which she also performed. She has also produced benefits for Broadway Cares/Equity Fights AIDS while she was on tour with Fiddler, and she has produced the critically-acclaimed Broadway in the Berkshires, a special benefit performance for Shakespeare & Company to raise money for their Education and Training Programs. She also organizes the event, A Taste of Fall, a fundraiser put on by the C-CAP Junior Committee each year.
Deborah is grateful to have such a loving and supportive family which includes her sister, 
Jennifer Grausman
, an award-winning filmmaker, her wonderful parents, Susan and Richard Grausman, her brilliantly talented cousin, David Grausman, a Jazz Pianist, her vastly talented uncle, the sculptor,
Philip Grausman
 and her adorable rescue kitty, Nellie.